Why Book Us for your Wedding Hair & Make-up?
Your wedding is one of the most important days of your life and it can be very stressful making sure that everything is just right and runs smoothly. With many years of experience between them and having run The Perfect Marriage together for over 8 years, Jo Edwards and Jo Lewis know what matters most. The Perfect Marriage offers: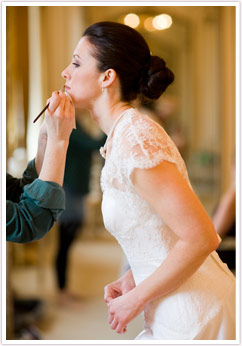 A pre wedding trial

that lasts as long as you need - no need to have several

Always at the other end of the phone

to answer any questions or worries you may have.

Convenience

of hair and make up where you are getting ready on the wedding morning

Bespoke schedule

created for your wedding morning just for you to keep a calm and organised atmosphere

100% reliability

- We have never let a bride down

With over 20 years experience

we can easily create your dream look or help you find it if you are unsure
People that

fit seamlessly into your wedding

morning, not take over it

Hair and make up that will last

beautifully until you drop!

Your own style of hair and make up

whether that be elegant, glamorous, high fashion, vintage, classic or other

Hair and make up that lives up to 'that' dress
How it All Began...
We met in 2003 at a very exciting time in our lives as we were getting married within a few months of each other! We loved talking about our weddings with someone who was as excited we were.
Once we had seen each others skills we knew we had to use one another for our wedding hair and make-up...and the rest is history. After our weddings we recommended each other so much we decided to make it official and founded The Perfect Marriage!
Meet the Girls